Pic's Peanut Butter was busy bees, right?
Not only making the best peanut butter on the shelves now, but they've also teamed up with Whittakers for their GLORIA Peanut Butter-Jelly Chocolate Slab and Peanut & Chocolate Butter!
But that's not all, as now local bakers, Banksia Bakehouse, the creators of Sydney's viral cube croissants join the Pics / Whittakers party to release a gorgeous looking limited edition Peanut Butter Chocolate Croissant.
Available for just two weekends, November 5-6 and November 12-13, you'll be able to get your sticky hands on these creations at the bakery in Sydney's CBD for $ 12 per pop!
The croissant is FILLED with Pic's x Whittaker's Peanut Butter Chocolate Cream Patissier, topped with Pic's signature & Whittaker's Peanut & Chocolate Butter, a milk chocolate ganache and topped with fragile peanut caramel and crisp pearls!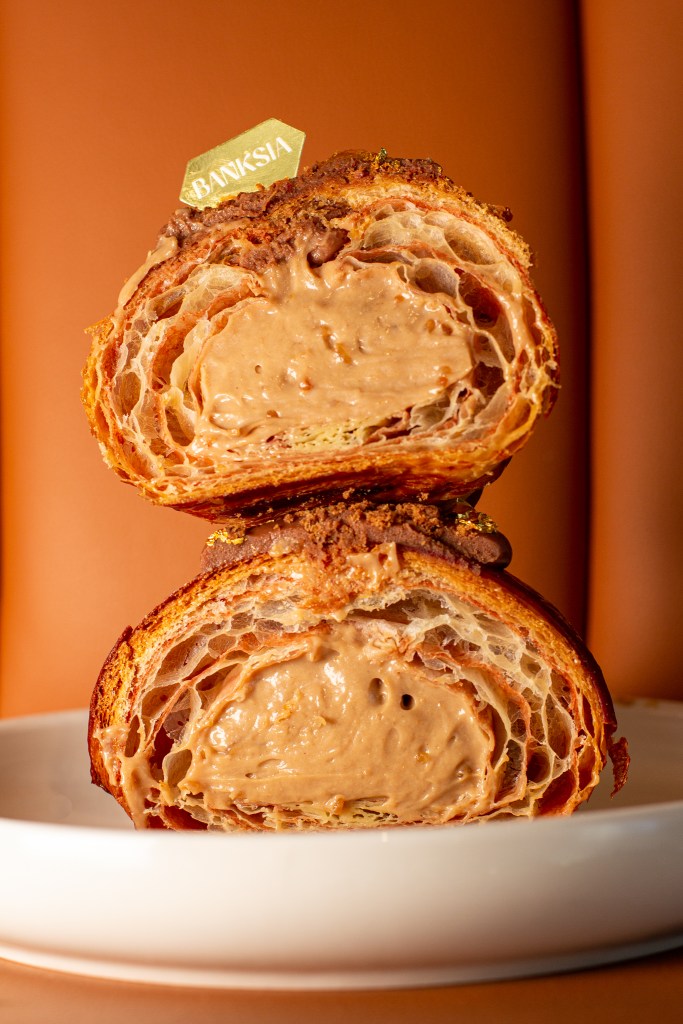 Do you want more? Get more from Kyle & Jackie O!