Paul McCartney began talking about his complicated relationship with John Lennon after the bitter split of the Beatles.
The group disbanded in the spring of 1970. While they quietly agreed to go their separate ways the previous fall, things went down after the news went public that April.
"When we broke up and everyone was now staggering, John became bad," the 79-year-old recalled in his new book, "The Lyrics: 1956 to the Present," as quoted by People magazine on Thursday.
"I don't really understand why," the singer confessed. "Maybe because we grew up in Liverpool, where it was always good to get into the first blow of a fight."
JOHN LENNON HONORED BY PAUL MCCARTNEY, YOKO ONO AT 81TH BIRTH
Lennon released his first solo studio album, "John Lennon / Plastic Ono Band," in December 1970. It featured the track "God," in which the songwriter stated, "I don't believe in the Beatles / I just believe in. Me."
McCartney said he was not impressed.
"John fired missiles at me with his songs, and one or two of them were pretty cruel," he explained. "I don't know what he was hoping to win, other than punching me in the face. The whole thing really bothered me. John would say things like, 'It was rubbish.' The Beatles were ugly. "Also, 'I don't believe in the Beatles, I don't believe in Jesus, I don't believe in God.' Those were very hurtful stings to throw around and I was the person they were thrown at, and it hurt. "
"So, I have to read all this stuff, and on the one hand, I think, 'Oh, f—, idiot,'" McCartney continued. "But on the other hand, I think, 'Why would you say that? Are you bothering me or are you jealous or what?' And thinking back 50 years later, I still wonder how he must have felt. "
CLICK HERE TO JOIN THE FUN INFORMATION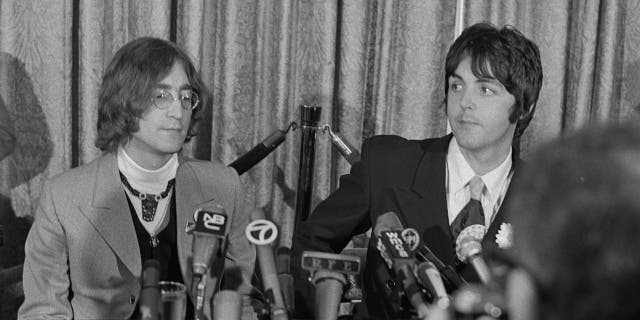 McCartney wondered if the losses Lennon had endured early in life affected how he reacted to the group's breakup.
"He would say,' My father left home when I was three years old, and my mother was run over and killed by an off-duty police officer outside the house, and my uncle George died. Yes, I'm bitter, "McCartney wrote." John has always had a lot of that fuss, though. It was his shield against life. "
"We would have a dispute about something and he would say something particularly caustic; then I would be a little hurt, and he would take off his glasses and look at me and say, 'It's just me, Paul.' That was John. 'It's just me.' Oh, well, you just went and exploded and that was someone else, right? It was his shield talking. "
In response, McCartney also turned to music.
CLICK HERE TO OBTAIN THE FOX NEWS APPLICATION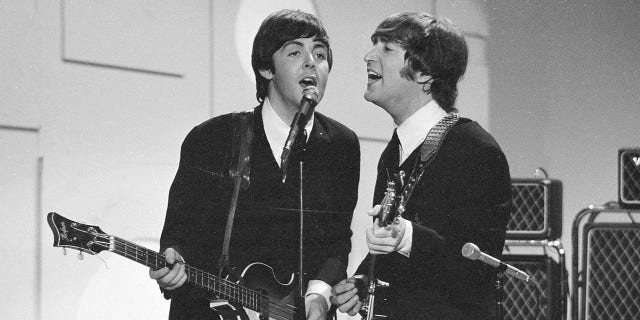 "It was the 1970s equivalent of what we might call a' diss track 'today," McCartney said. "Songs like this where you call someone about their behavior are pretty ordinary now, but then it was a pretty new 'genre'."
According to the outlet, McCartney poked Lennon on "Too Many People," which was featured in his second solo album, 1971's "Ram."
"[That] did I say basically, 'You made this break, so good luck with it,' "McCartney said." But it was pretty gentle … Everything was a little weird and a little bad, and I basically said, – Let's be sensible. We had a lot for ourselves in the Beatles, and what actually separated us was the business issues, and that's pretty pathetic, so let's try to be peaceful. We may give peace a chance. "
Lennon shot back with the more nuclear "How Do You Sleep" in which the slide guitar was played by George Harrison.
PAUL MCCARTNEY: JOHN LENNON RESPONDS TO BEATLES BREAKUP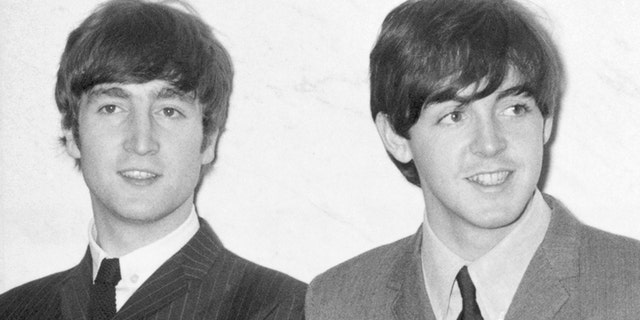 The outlet noted that Lennon sang, "The sound you make is muzak to my ears / You must have learned something in all those years." He also targeted McCartney's most famous song: "The only thing you did was yesterday / And since you left, you're just another day."
McCartney admitted he was crushed.
"I had to work hard not to take it too seriously, but at the bottom of my mind I thought,' Wait a minute, all I ever did was 'Yesterday'? I guess that's a fun pun, but all I ever did. did were "Yesterday," "Let It Be," "The Long and Lonely Road," "Eleanor Rigby," "Lady Madonna…" "You, John," he wrote.
Instead of punching back, McCartney offered an olive branch with 1971. "Wild Life." The song "Dear Friend" was an open letter to Lennon.
JOHN LENNON'S FINAL DAYS WERE HAPPY WHEN HE PROPERED WITH MUSIC, BOOK SAYS: 'YOU CAN FEEL THIS POSITIVE EMOTION'.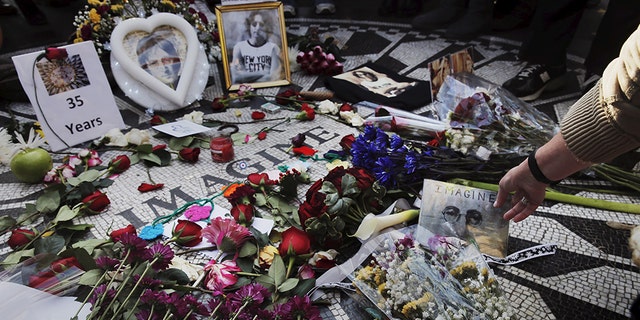 "I just felt sad about the breakup in our friendship, and this song seemed to flow out. 'Dear friend, what is the time? / Is this really the limit?' Are we breaking up? Is this "you're going your way; shall I go mine? "he wrote.
Fortunately, the two stars made peace before Lennon was assassinated on December 8, 1980, at the age of 40. McCartney described how the two slowly reconnected and later bonded over fatherhood.
"I was very excited about how we had agreed in those last few years that I had some really good times with him before he was murdered," McCartney reflected. "Without question, it would have been the worst thing for me in the world if he had been killed when we were still having a bad relationship. I would have thought, 'Oh, I should, I should, I.' a big guilt trip for me. But luckily, our last meeting was very friendly. We talked about how to bake bread. "
McCartney paid tribute to his friend with the song "Here Today." In the book, he admitted it was an emotional experience reviving their memories together when he wrote the track.
PAUL MCCARTNEY REMEMBERS TO SEE JOHN LENNON FOR THE FIRST TIME BEFORE BEATLES 'FAME
"I was just sitting there in that naked room, thinking about John and realizing I had lost him," he wrote. "And it was a powerful loss, so having a conversation with him in a song was some kind of consolation. Somehow I was with him again."